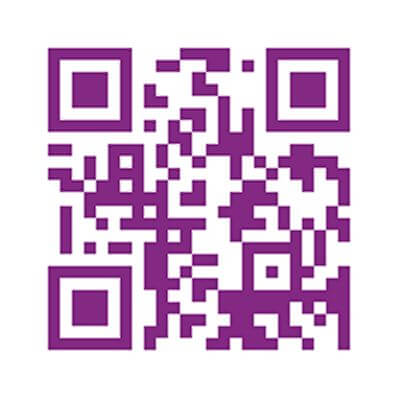 QR codes are important to business because business customers are mobile customers. Just about everybody and their mother has a mobile phone or device with a QR code reader installed. That gives business owners the option of using the same technology to communicate with their growing mobile audience.
Why Use QR Codes
I could give you a long list of reasons why you should use QR codes, but I'll restrict it to my Top Three:

QR codes are easy. Easy to create, easy to save, easy to track (depending on the QR code generator you use) and easy to use.
QR codes are flexible. They can be used on virtually any publishing platform, including websites, social media pages, print advertising, mobile sites, and physical products.
QR codes are inexpensive. Most QR creation services allow you to create QR codes for free. Placing them on your online sites, networks and social media channels is free. The cost of adding them to your mobile site or landing page is usually nominal.
Think of QR codes like a mini-marketing messenger system. The idea is to create a message that triggers a quick response (hence the name), like redeeming a coupon, joining a list, visiting a website, or whatever your purpose in getting your customer's attention.
Any business that uses QR codes to link to mobile optimized content increases their chances of growing their audience and connecting with potential buyers.
How can you use QR codes?
QR codes have many practical applications. Here are 30 ideas to consider:
Link one to your Facebook Fan Page (Facebook is mobile)
Link one to your Twitter Profile (Twitter is mobile)
Link one to your LinkedIn profile or Company Page
Connect to a Pinterest board (Pinterest is mobile)
Link to your engaging Google+ group (Google+ is mobile)
Add one to your desktop site (leading to a mobile optimized page)
Link to your latest/most popular blog post (mobile version)
Embed a vCard with your contact information
Send people to a newsletter sign up page (most major email management services are now mobile)
Invite people to join your mobile list
Promote your next gig, radio show, local meeting, etc
Create a QR code rubber stamp like one of these
Add it to customer receipts
Advertise a sale (leading to a mobile ready page)
Include in print ads
Put a larger version in your storefront window or strategic 'no miss' location
Use in mobile campaigns to attract more customers
Show your location on a map (Google, of course, is mobile)
Announce special offers
Sell products with discount codes
Put on physical products (T-shirts, cups, windows, menus, etc)
Send customers to mobile landing pages
Point to a promotional video
Give away a free ebook or creative piece
Have one imprinted on the back of your business card
Get the word out about a contest or sweepstakes
Send a reminder about your upcoming webinar
Broadcast a coupon offer
Tell customers about your new mobile website (well, yeah)
Print them on flyers and leave behind's
Using QR codes successfully
QR codes can be a powerful branding tool that quickly gets your advertising message across with little to no cost other than the time you take to create them. To make sure they work to your advantage:
Keep your message simple
While you can include graphics (like a logo or other image) proceed with caution – the more data (including graphical data) you put in your QR code, the greater the chances for distortion.
Always test your QR code on different platforms to make sure it displays properly.
When adding links to your QR codes, make sure you're sending mobile users to pages that are mobile-friendly
Whenever possible, track your QR codes to see which ones are most effective and which platforms give you the best results. Like any other promotional vehicle, ad copy and placement can have a major impact on the outcome.
Remember that not all QR code makers are the same. Some allow you to create dynamic (read 'changeable') codes, while others don't. Some require a subscription to access premium services. Others use URL shorteners which you may not want to use
Resources for Creating Your Own QR codes
A simple search of Google will show you there are many QR code makers to choose from, depending on your needs and preferences. Here are just a few options:
Are you using QR codes in your business? Have you found them helpful in promoting your brand? Share your thoughts.
By [googleplusauthor], who thanks you for reading this post on QR codes.