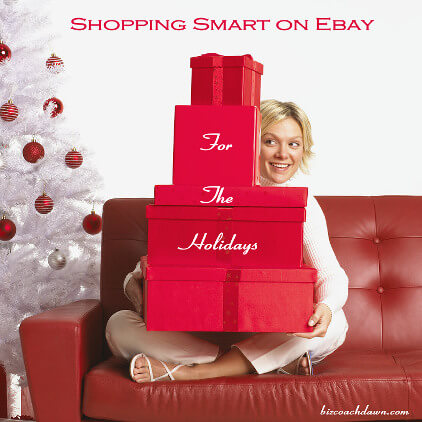 Shopping smart is a necessary skill these days. And in today's economy, every dollar counts. Whether you're on the hunt for year end business deductions, something for your home or personal items, we're all looking to save money. And Christmastime is no exception.
Don't get me wrong – I love Christmas. In fact, I'm pretty sure I love everything about Christmas. Especially the holiday traditions, togetherness and gift giving that make it such a festive season.
And I know that in just a few short weeks, that ever wonderful list of people I want to, need to, or really should buy a gift for, will start to loom large.
This is fine by me, because I love giving gifts to family and friends, to myself, and to my house during the holidays. And it's so much more fun when I can do it by shopping smart, to find just the right gift at just the right price.
In case you're wondering, I am not a penny pincher. I just grew up in New York City, where buying retail (with few exceptions) is practically a sin and a crime. There's just no reason for it, when a little bit of shopping around will let you score that 'must have' item at a much better price. It only makes sense.
Which is what led me to Ebay, the mega marketplace for practically anything your heart desires. But there's a catch – you have to know a 'good deal' when you see one, and have a system for bidding on items that works to your benefit.
Here are my best kept secrets to shopping victoriously on Ebay for the holidays.
Shopping Smart on Ebay Means Strategy First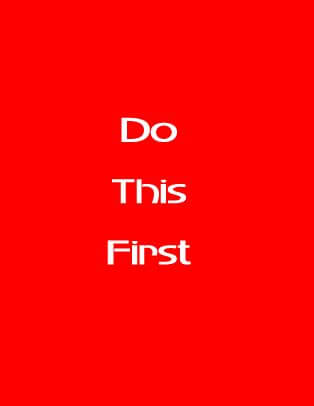 Before you jump on Ebay and start bidding, have a plan. The purpose of the exercise is to compare prices before you buy. After all, you can only be victorious if you're getting the best deal.
Understand that Ebay is largely an auction site, where the highest bidder when the time runs out gets the item.
That means the price of an item will start out low, and as people bid on it, the price goes up. Auctions can last for days or weeks. The price you see on Day 1 and the final price on the last day will be different. You can also buy without bidding, using 'Buy it Now' if the seller offers that choice.
Know the Retail Price. Go to the Manufacturer's website (or a major online retailer) and find out what it would cost you to buy the item you want, including tax and shipping. While you're there, make note of any holiday price reductions or shipping discounts. Also do two other things:
Write down the total cost so you know what price to beat when you go on Ebay.
Write down the exact name of the item, so you know how to search for it on Ebay. Ebay search is no different from Google search – the more specific you are, the better your results will be.
If you've never used Ebay before, sign in as a guest to see how it works. To buy, sell, or save what you find into a 'watch list' though, you'll have to register. PayPal is the most accepted form of payment for most sellers, so having a PayPal account is the easiest way to make purchases.)
Shopping Smart on Ebay Means Getting the Right Information Quickly
Search for the exact name of the item(s) you want.
For example, if you wanted this incredible Logitech rechargeable keyboard, you would use the search term 'Logitech diNovo Edge Keyboard' instead of 'Logitech Keyboard'.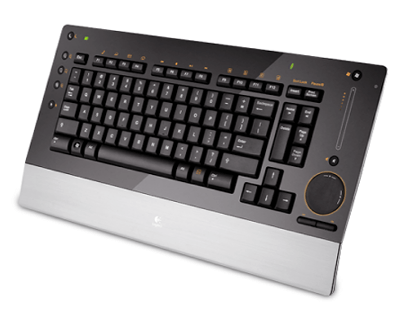 FYI: The keyboard is made of Plexiglas and brushed aluminum. It is less than an inch thick, and comes with its own Bluetooth charging stand. The bottom edge of the keyboard rests in the stand when it's not being used, so the middle of your desk is free. I got mine a year ago for $90 less than the retail price. What's not to love?
Use the category features on the left side of the page to make things easier.
If you live in the USA, check 'US only' for item location. This will restrict your search to US sellers, and keep your shipping costs down. If you live elsewhere, choose the region that applies to you.
Similarly, choose your size, item condition (new or used), the type of listings you want to show (like free shipping only) and anything else that meets your criteria.
Sort your items by 'best match', 'Price + shipping lowest first' or 'time ending soonest', depending on your preference. You'll find this feature just above the listings from your search, near the top right of the page.
FYI: If you sort by 'Price + shipping lowest first' don't be surprised if you see 'related' items first. For example, if you searched for an iPhone that way, you might see phone cases, phone batteries, chargers and the like before you get to the phone itself.
Shopping Smart on Ebay means Narrowing Down Your Choices
Now that you're ready to browse, here's what to do:
ONLY look at items that are reasonably below the full retail price.
Read each item description carefully, so you know exactly what you're getting
Make sure you understand the terms for bidding, paying and returns
Always check the seller's feedback. For the best experience, look for 'Top Rated' sellers with feedback at or above 98%.
When you find a match that crosses your eye, click on 'add to list' (after you register) so you can keep track of it. Ebay will send you alerts a few hours before bidding closes.
You will probably have several of the same item in your watch list when you're done. Go through it a second time to really determine the best deal. Delete items that don't fit the bill.
If you have questions about the item before purchase, contact the seller.
Shopping Smart on Ebay Means Knowing When and How to Bid
Let's say you want to buy a pair of Not Your Daughter's Jeans that retail for $98. You find a new one on Ebay with a starting bid of $ 25 that ends in 4 days. Shipping is $6.00, and there's no tax. You know that no matter what, your minimum cost will be $31 (assuming no one outbids you). You decide to budget $50 for the jeans.
Your maximum bid will be $44 or $19 more than the current price. Wait until the last day of the auction to check the price again. If it's already at $40 by then, the odds on winning the bid for only $4 more dollars are pretty slim. Instead of bidding, move on to the next pair you added to your watch list.
Suppose that pair is only $35, and bidding ends in 2 hours. Check it again in an hour and a half. If it's still at $35, you have a good chance of winning the bid. Come back and check it again when there's 10 minutes left. Then watch it carefully (refresh your page as you go) until there are only 2 minutes left.
Here's the real secret to successful bidding – put in your maximum bid at the 45 second mark. Unless someone else has a larger maximum bid, you'll probably win. It takes about 30 seconds to 'commit to buy', which barely leaves enough time for anyone else to beat you to the punch.
So there you go! Now shopping smart on Ebay for the holidays is a piece of cake! (And we'll keep the secret just between us =).
Like this post? Tweet this or share it with someone you know who wants to shop victoriously.
Happy Holidays!

Shared by [googleplusauthor]