Put Your Business Success Strategy on the Fast Track
Sometimes a fresh perspective, knowledgeable guidance, a little fine tuning and a solid action strategy is all a girl needs to reach the next level of business success.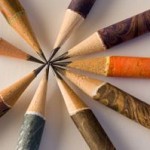 I know the feeling well – you're literally THIS close to completing a project that will bring you new business. You can see the finish line – and the money. You've committed your ideas to paper and worked out most of the details. Yup. You're almost there.
Life is good, but for those two (or more) nagging questions that always manage to show up:
~ How do I really work this to make it pay off?
~ What's my plan for making sure that it does?
One conversation with a net savvy small business success coach can help you solve the mystery, point you in the right direction and create an action plan for moving you forward.
Designed for the proactive woman solopreneur who can run with the ball after she gets it, (you know who you are) the Fast Track Strategy Session is the ideal business success coaching solution if you:
Have immediate plans to launch a new product, service, workshop, or teleseminar
Need to clarify or revisit the next steps for your business success
Want to develop a game plan for improving your online presence
Are trying to figure out how to use social media to your advantage
Crave having the time and space to think BIG about your self employed solo business
What you get:
90 minutes of private 1 to 1 coaching
Product/service review and strategic brainstorming for business success
Practical marketing strategies for promoting your business online
A 90 day blueprint for putting your goals on the map
Why wait? Schedule your 20 minute complimentary coaching session now, see how well we 'click' and then decide. Your business success could be much closer than you think.  So let's talk – you have nothing to loose.
By the way, if you want or need more than a one time strategy session, Next Level Coaching for Small Business Success may be the perfect fit.