Social Media Managers – Get in Touch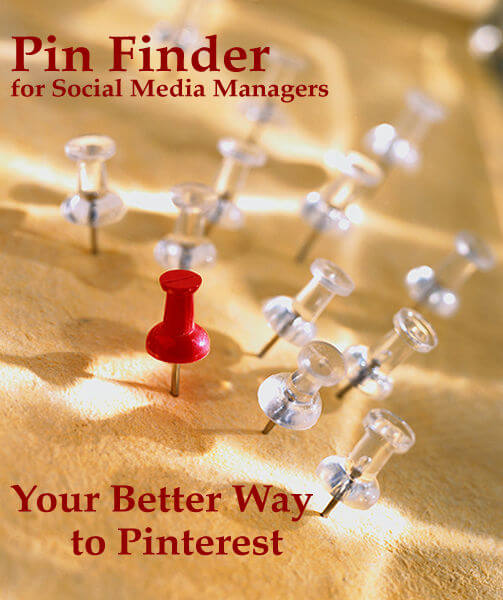 At Pin Finder, we understand that social media managers already have a lot on their plate.
With practically everyone trying to improve their online presence on Facebook, Twitter, LinkedIn and Google+, it's a wonder that you have time for your own professional networking.
Why Social Media Managers need Pin Finder
As more and more business owners see the value of Pinterest, they'll expect you to include the new social media giant as routine part of what you offer. Which means that you'll be putting in many more hours researching, collecting and uploading pins.
We'd like to reduce that burden, by offering you our custom pinning services. Ultimately, all you'll need to do is upload pins to your client's boards.
We do the research, and we make sure each pin is relevant to your client's niche. We evaluate each pin for quality and we deliver the pins directly to you by email. No fuss, no muss.
Rates vary, depending on:
The number of pins being ordered
The number of individual clients who need pins
The length of engagement with Pin Finder
Niche focus (we do not provide services to site owners who promote/sell pornography, weapons, illegal drugs, or anything else the general business and/or consumer markets may find offensive)
Give us a try. We are confident you'll be glad you did. Thanks for your interest in Pin Finder. Please complete the form below so that we can discuss your needs in the near future.
[jotform id=22174483648157]