Advertising Agencies – Pin Finder can Help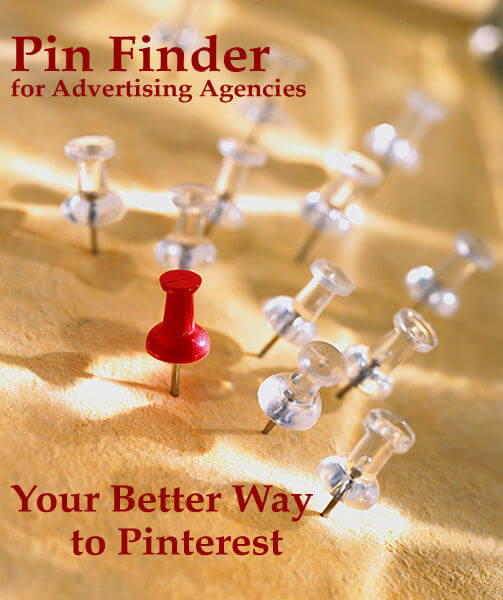 Are you a representative of an advertising agency that handles the social media needs of elite small businesses? Then you probably know the value of outsourcing certain repetitive, yet necessary tasks to reputable 3rd parties.
Pin Finder – your helping hand on Pinterest
The social media landscape is filled to the brim with managers ready to tackle your clients' Facebook, Twitter, LinkedIn and Google+ persona's. The only problem is that very few of them are knowledgeable and experienced when it comes to Pinterest.
In the meantime, the number of  brands starting to use Pinterest is increasing, along with the demand for talent who can assure they have fresh content that appeals to their niche on a regular basis.
That's where Pin Finder for Pinterest can bridge the gap.
We are pleased to offer a white label service to advertising agencies that provides custom niche pins for Pinterest boards. The process is similar to the way we find pins for our regular business clients, with all documentation sent to you directly.
Your inquiry is welcome. Just complete the form below to start the conversation.
[jotform id=22174677503152]