Next Level Business Coaching for Online Success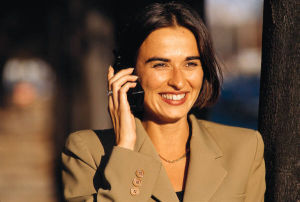 Are you ready to take your small business from good to great? To wake up in the morning knowing:
You've tapped into the perfect niche market
Your products and services are in high demand
You have an abundance of new profit making opportunities
Business is booming, money is flowing and you're at the top of your game
Be honest – just the thought of it brings a smile to your face. How could it not? It's the stuff that big dreams are made of.
Can your life and your business be that life and that business? Absolutely! You know it. You feel it. You just haven't figured out how to do it.
So what's the answer? End the pain and seize the day. Pick now as the moment you officially decide to 'act as if' and begin making moves to claim that life and that business. To position yourself for success everywhere and turn your business into the profit center you want it to be.
Next Level Business Coaching will get you there if your priorities are to:
Establish yourself as a standout expert in your field
Find and cultivate your online audience
Reach more customers than you ever did before
Identify new markets for your products and services
Promote your business and build your brand
Generate multiple streams of income
Bring out the inner Business Diva in you
Your ongoing benefits include:
60 minutes of private business coaching every week, customized to your needs
Powerful strategies that move your business forward and position you for success online and off
Practical guidance on how to streamline your efforts and better use your time as a self employed professional
Valuable tips, tricks and resources for increasing your visibility
Unlimited email support
Free website critique
A net savvy coach, mentor, and accountability partner who wants to see you WIN
Ready to make today the day you step into a new level of success? Take advantage of my 20 minute complimentary coaching session and find out now.  Let's talk!