Mobile: More Eyes, More Business, More Often
Mobile is the trend that's changed the landscape of how businesses large and small are grabbing new customers and creating 24/7 profit. The strategy is simple – by adding a mobile website to their marketing arsenal, smart brands have put themselves exactly where they want to be – right in the hands of consumers.
The secret to their success is making it an easy, pleasant experience for mobile visitors to quickly learn what they want to know. And it doesn't take rocket science to understand why:
If your company uses social media to attract more customers, then you've already seen big changes in the number of people connected to you who are making posts 'by mobile', and sending messages and emails that way too. That trend will only continue.
Even if you own a neighborhood business that hasn't fully jumped online or done much social connecting, you know there's been a steady rise in the number of customers with mobile phones coming into your store or office.
Either way, the name of game is to reach as many customers as possible – wherever they happen to be. And in these tight times, you need to spend your marketing dollars wisely – in ways that are guaranteed to give your business the most exposure, and a competitive edge.
Today, your business needs to STAND OUT and be at your customer's fingertips. And their fingertips are on their smartphones, where they look for information, share information, and act on information.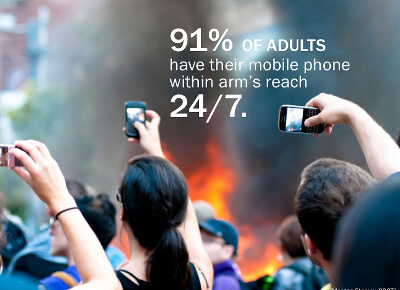 Make no mistake – your regular desktop website just doesn't cut it when it comes to mobile. It takes longer to load, is harder to navigate, and there's much more content than most people want to deal with on their phone. As the kids say, it's TMI (too much information).
Mobile is a medium based on brevity. Visitors want the basics – who are you, where are you, and what are you offering that I might want right now. And that's the point of a mobile marketing site – to get people to act immediately on what you offer.
In the mobile space, customers expect (and often look for) promotions. They want to know about deals, specials, coupons, contests and giveaways. If search leads them to your mobile site and you make a positive first impression, you're half way home to generating more business.
Mobile is Marketing Gold
The truth of the matter is that every business needs more business every day. It's the only way to assure continual success. You need new eyeballs all the time to attract more people in order to make more sales. At the very least, you want to be accessible to the boatload of consumers in your own community.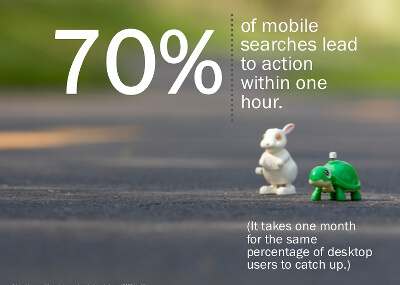 Mobile sites help you do that because they're instantly and automatically detected by any mobile device. More importantly, they are easily indexed by search engines like Google, which is mission critical to being found by customers in your area.
As marketer in chief for your business, your job is to find the fastest, smartest, most cost effective way to keep your brand in front of your audience. Your best solution is to go mobile, because mobile is here, mobile is now and mobile WORKS.
  Stop waiting.  Stop losing customers.  Stop holding your business back.
Our mobile marketing websites include the best features you need and the essential features they want:
*  Branded design customization
*  Exceptional standard features
*  SEO optimization
*  Built-in Google Analytics
*  Easy navigation for potential customers
*  Sized to fit all smartphones and tablets
*  Tap-to-Call and Tap-to-Email
*  Google map and sitemap for local mobile search
*  Social media widgets – to connect with more 'you' online
*  Smartphone redirection added to your website
PLUS: There are no setup fees, and turnaround time (after all your information is gathered) is normally just 2 – 3 weeks.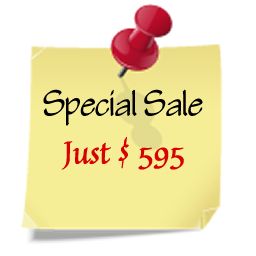 MORE EYES, MORE BUSINESS, MORE OFTEN. That's what you want right?
Click the 'Buy NOW' button below and start making mobile work for you!