Choose Dawn for your Pinterest Needs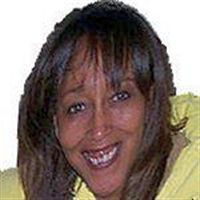 Hi. I'm Dawn Lanier, creator of Pin Finder for Pinterest, where small business owners, looking to enhance their brand, come to get private consultations on how to use Pinterest, and stellar content for their boards.
I know you're visiting this page to find out who's behind this new Pinterest service, which tells me you're diligent about your business. I can certainly appreciate that, because I'm the same way.
When I'm considering a service provider, I want to be able to put a face to a name, and get a sense of who I'm dealing with, especially if what they do has the potential to affect my professional image. Due diligence is everything when long term success is your goal.
You've probably noticed there's already a new crop of Pinterest services that are starting to flood the market.  The majority of them focus on getting you to buy followers, or having you pay for likes or comments on your Pinterest boards.  While that may help you look popular, it does nothing to address your fundamental need for quality pins that appeal to your niche or give you first hand knowledge of how to market your business on Pinterest.
That's why I created Pin Finder – to give you the benefit of having a defined strategy for getting ahead on Pinterest, and pins that specifically target the audience you are trying to reach.
So if you're thinking about using Pin Finder, let me share this:
5 Good Reasons to have confidence in me and my Pinterest services
I do online research, and lots of it, all the time. In fact, I've been at it for over 15 years. I do it because my work as a business coach requires me to stay on top of new trends, and to be knowledgeable about how to get things done. I know the value of digging to find just the right information.
I understand Pinterest for business. As you can see from my 'Of Pinterest' board, I've read and pinned over 100 articles, posts and infographics on the subject. I stay current by participating in several Pinterest groups, attending webinars, and following the profiles of others using Pinterest for business. You're in good hands
I am a very active pinner, which makes me a great choice for brands. I encourage my clients to pin often and pin well to increase their visibility and raise awareness about their business. I practice what I preach.
The content I've added to Pinterest has generated well over 8,000 repins. That speaks to the quality of pins I choose and their value as perceived by others. I've also created several community boards, each with thousands of followers.   These assets can be put to good use for your business as well.
Last but not least, I have a THING for details, and a preference work done right, with quality and attention, from the very beginning.  That's what I expect when I pay good money for a service, so I apply the same standard to myself when the shoe is on the other foot. I value relationships.
And in case you're wondering, here's what a few people have said about my work:
What People are Saying
I'm very excited to be able to share my pinning experience with Dawn. We met online, Facebook to be exact. As a Fiery Grandma, an aging baby-boomer I was clueless about how to use Pinterest in my business let alone as a marketing tool.

Winning a contest Dawn did market research in my niche. She brought me meaningful pins that I am using to market my business and get targeted traffic. She took the time to explain, sometimes several times how to use Pinterest to make money.

She promised me six pins, all researched and ready to go…I got more than she promised. Love that, under promise over deliver!

If you are looking to learn more, be guided by a warm professional who cares, Dawn is the gal. Anytime I have a question, she is as close as an email or phone call. Thanks Dawn.

Carla J Gardiner,
The Fiery Grandma
What people are saying



Dawn knows her stuff when it comes to Pinterest. She collected a series of pins and blog post starters for my marketing business for healthcare professionals. Her work provided a wealth of content so we could focus on building our business.

Top Qualities: Expert, Good Value, On Time

Rob Russo,
Designer Rob Russo
Thanks for your interest in Pin Finder, my Pinterest-ing service for your business. Hopefully we'll get the chance to work together one day soon.
You can learn more about Pin Finder here, and visit this page for Consultations and Pins.
See you on Pinterest!
PS – I'd be honored to have you follow me too 🙂
By [googleplusauthor]