Business Coaching with Dawn – The FAQ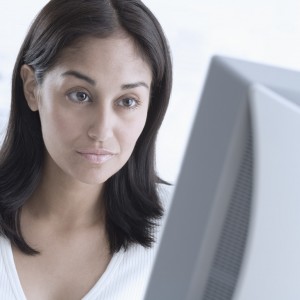 Business coaching can make a huge difference in how well prepared you are to manage your next level of success. That's why you should invest the time to choose the right coach for your self employed business.
And that's important because reaching the next level isn't just about getting there – it's about staying there – on solid ground, with everything you need to keep moving forward. That's why I'm here to offer my help.
Hopefully, the answers to my frequently asked questions below will give you an understanding of my perspective, and what's involved If I become your small business coach.
What does a business coach do, exactly?
A coach gives you the knowledge and tools to help move your business along so that you're working smarter, not harder, to earn more money. They also act as a sounding board and mentor to assist you in strengthening the position of your business in the marketplace.
Why do you say you offer 'next level' coaching?
That's a great question! As your coach, I help you to broaden your vision and set better goals, so that you achieve more in less time than you would on your own. I support only those steps that bring you closer to success, which, by definition, creates the platform for your 'next level'.
How does business coaching work?
It's really pretty simple: we talk about your business, identify action steps that will make you more successful, you put them in motion and I support, guide, inform and cheer you on your way. Coaching is conducted entirely by telephone, so it's convenient too.
Do you require any type of commitment?
There is a 3 month minimum commitment for ongoing business coaching, because your business is worth it and so are you. Worth the time to evaluate where you are now, the energy to plan where you want to go, the dedication to a productive path and the belief in your dream. You take your business seriously and so do I.
Why don't you mention pricing on the site?
I believe the two most important criteria for choosing a coach are whether they connect with you, and how well. If you don't  'click', they can't help you, regardless of the price. The only way to tell is to speak to a live human.  So I extend an invitation: Let's Talk.
I live outside the US. Can you still coach me?
Absolutely – as long as we can communicate well in English and you pay in US dollars.  Then all we have to do is schedule our business coaching sessions at a mutually convenient time. It's that easy.
Do you offer a free sample session?
Yes! I want you to make an informed decision, so I offer a free 20 minute consultation to explore how coaching can benefit you, and to give us both a chance to see if we can work well together. That way you can try before you buy.
What happens if I decide to try your services?
After I say thank you, I\'ll send you a Business Coaching Agreement by email to make sure you understand the framework for our business coaching relationship, what we'll be focusing on, and the terms of service before we proceed. Once you sign off and make your payment, we begin our work together.
What's expected of me as a client?
As a client, you must be present to win. You've got to do more than just show up for our telephone calls for business coaching to be of benefit. Taking action and follow up are the real keys to realizing your goals. In the end, it's your responsibility to make that happen.
How do I pay if I'm interested?
I will send you an invoice by email after you agree to accept my business coaching services. Payments are made exclusively through PayPal's secure online system, using your MasterCard, VISA, American Express or debit card. You don't need to have a PayPal account to use the service.
What if I still have a question?
Just ask! If you have a general question or comment, visit my Contact page where there's a form to drop me a line and other options for getting in touch. If your question is about taking your business to the next level, then let's spend 20 minutes together talking about it and get you going! I'm ready when you are.