About Dawn Lanier, LA's Small Business Success Coach
First let me say thanks for the pleasure of your company here on bizcoachdawn.com, and for stopping by this page to learn more about me.
Whether we've crossed paths on social media already or not, I'm very glad you came – it gives me a chance to say 'hello' in a more personal way, which is how I like it.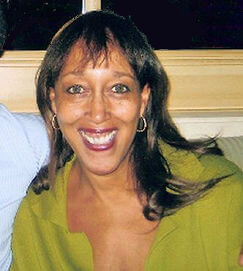 I am a solopreneur, success coach, enthusiastic business owner, writer, blogger, and spirit-driven woman who believes that thoughts are things, and in living by the Golden Rule.
I was born on the isle of Manhattan, and I'm a true New York City girl at heart. That was home, where I learned to love bustling environments, meeting new people, outdoor music, neighborhood shopping, trendy restaurants, and a blend of cultures from around the world.
To this day, I have very fond memories of The City, where Central Park was my playground, Rockefeller Center (aka  '30 Rock') was my favorite place to ice skate, the Bronx Zoo had the most amazing peacocks, and I actually sang on stage once with the Fifth Dimension, fully enjoying my 15 minutes of fame 🙂
Broadway theater, good bargains, and dancing are part of my DNA. Especially dancing.
Today, I live in suburban Los Angeles with my husband and 100 pound Labradoodle, who somehow thinks he's a lap dog.  In case you're wondering, a Labradoodle is a purebred  mix between a Labrador Retriever and a Standard Poodle.
When I'm not working, I'm busy with DIY projects, gardening, going on Saturday Safaris, and catching up with friends and family.
Professionally, I am a 'Party of One' business owner, captain of the ship I call Yes You Can, which is both the name of my company, and the belief I hold about being able to create your own success.
I work primarily with other women solopreneurs, because it allows me to be completely authentic, in a 'been there, done that' kind of way. I understand the challenges of building a platform, reaching your niche, finding your online voice and managing social media because I've lived it, and learned from it.
I think that success in business today is about being smart – with your time, your energy and your strategy for continually reaching new customers. It's about being social, being visible, and creating a brand that gives value.
I write about business related things that can help my customers, including social media, blogging, success strategies, going mobile, online tools and Pinterest. If you visit my boards, you know I have an eye for motivational quotes, an appreciation for things that just ring true, a love of ideas that inspire, and last but not least,a funny bone.
5 Random Things about Me
I grew up on the 11th Floor in a hi-rise building and rode elevators every day of my life until I moved to California
As a kid, I enjoyed myself the most when I was ice skating or riding my bike
My 3 most favorite movies are Pay it Forward, The Color Purple and August Rush. They all speak to the power of the human spirit, show how one pivotal thought can make all the difference.
I'm a huge fan of HGTV. It helps me imagine 'what would happen if……?' which is actually a good way to think about your business, as you consider your next steps
I keep an 'easy' button on my desk. When I finish something I've been meaning to do, I hit my 'That was Easy!' button to remind myself that things are usually easier than I first thought.
Want to say hello? I'd like that. You can probably find me hanging out somewhere with the Usual Suspects (like Facebook, Pinterest, Twitter, Google+ or LinkedIn) so stop by,  and let's start a conversation 🙂
By the way, if you need a strategy for your business and a clear pathway to success, try my free consultation! #itsallgood